---
MEET THE V3 PRO

Our new V3 PRO short carbon freediving fins complete the V3 family. We managed to pack everything, in terms of performance and efficiency, into a smaller size. Our new compact fins offer all the benefits of the longer versions with a few extra advantages. Compact size offers great versatility no matter the intended use, as the new length makes the blades a lot faster and easy to manoeuvre under any circumstances. That makes them ideal for underwater photographers, safety divers, freediving professionals, scuba divers and underwater sports enthusiasts. V3 PRO offers maximum performance all the way from pool training to spearfishing or even competitive freediving. Following the V3 model, the new blades come with all past features as standards, plus more. We kept the extraordinary mirror finish on the blades' front side and matte finish on the back. There is also a five (5) year warranty from the day of manufacturing for the carbon part of your blades, ensuring the best working way as the day you first ever tried them. Serial number tag is now embedded into the blade's lamination ensuring the authenticity of your genuine Alchemy product along with a hologram tamper-proof individually numbered tag on your warranty certificate document.

NEW COLOR COMBINATIONS

Having the first worldwide innovative design of colored silicone water-rails, we decided to offer more. V3 PRO blades come into three unique colours, never again seen in the Alchemy pallete; Pale Lilac, Urban Blue and Sand Beige. The previous color variations, including metallics and fluorescent options are also available. In other words, we offer all it takes for you to be in love with your equipment.

CARBON LAYERS

Alchemy V3 PRO offer the ultimate carbon layer positioning inside each blade. Thirtheen (13) layers of pure 100% carbon fiber positioned in the best possible way to offer the most efficient bending profile, yet the ultimate feedback nerve and speed. Having the first ever V shaped reinforcement layer that goes beyond the blade's angle, we make sure power and feedback come straight from the beginning of each kick.

BLADE ENDING SHAPE

V3 PRO carbon fiber blades are manufactured ending in a dolphin tail shape (D.Tail). This shape gives the best results based on hydrodynamics studies (Rensselaer Polytechnic Institute / T. Wei) and tests made in C.F.D. software (Computational Fluid Dynamics). The dolphin tail shaped ending gives the maximum thrust with the least possible energy consumption.

CONSTRUCTION

Our new compact carbon freediving blades offer a new revolutionary design with more carbon fiber layers for ultimate energy transferring and top performance. They are manufactured in compliance with the most demanding and modern standards in constant ambient temperature and humidity. 45 tons of total pressure combined with vacuum assistance (VRTM) and 12 hours post curing in temperatures controlled through PLC (Programmable Logic Controller) with a deviation of less than ± 0,1°C.

WATER-RAILS

On each V3 PRO blade you will find specially designed water rails made of 100% silicone in white, blue, red, black, gold, silver or fluorescent colors. The design was created in a three-dimensional (3D) CAD environment and produced in United Kingdom by a high end silicone production facility. Trials and studies in C.F.D. software showed that this water rail detains and drives the water on the blade without losing its shape even in the toughest conditions. The fact that even in the limit bend of the blade, the water rail retains its shape, drives the water from the beginning of the stroke and provides immediate response to the diver's moves. Alchemy water rails offer hydrodynamic design and the absolute superiority of silicone to common rubber on strength, original shape maintenance and strength under extreme conditions.


TECHNICAL DETAILS | V3 PRO

• Manufacturing process: VRTM
• Carbon fiber layers: 13 (thirteen)
• Carbon fiber reinforcement axis: 12 (twelve)
• Carbon fiber content: ≥72%
• Blade length before the angle: 120 mm
• Blade length after the angle: 400 mm
• Blade's total length: 520 mm
• Blade's total width: 195 mm
• Blade's angle: 23°
• Angle type: Corner
• Warranty period: 5 (five) years from the day of manufacturing
• Max. retraction speed: 24,217 m/sec *
• Oscillation step (feedback time): 0,0579 sec *

* Measures taken in lab conditions @ 25°C temperature, 55% relative humidity, 1013hPa pressure

Carbon fiber fins/blades are produced upon ordering. We do not keep them in stock. Lead time (waiting) may vary from 5 to 25 working days, depending on our work load and your special requests. Normal lead time is 10 working days (2 weeks). Please be sure to contact us in order to know the waiting time before you place your order. We are always doing our best in order to keep you waiting the least possible time.


Download Footpocket Size Chart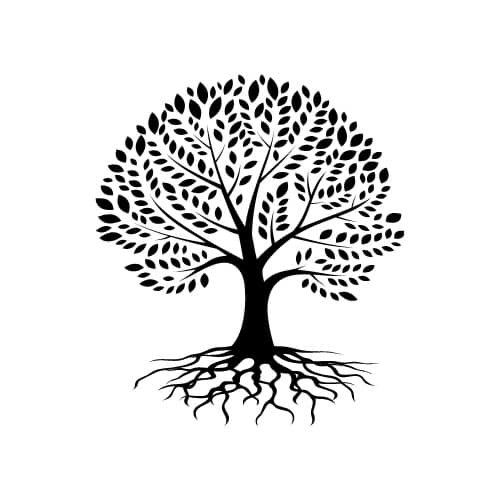 We'll Plant A Tree For Every Purchase
TAIWAN
Been beating them fins ever since I got them and they serve me well, just love it.
Verified Buyer
GUAM (USA)
I absolutely love my new fins. Quality wise? Top notch, Performance wise? Incredible! I'm totally satisfied.
Verified Buyer
Robert MacKichan
30/03/2021
HONDURAS
Built with great quality and care. Great for traveling and all around enjoying the ocean. Snorkeling exploring the reef and going on the line these are fun easy to travel with fins.
Verified Buyer
Andi Martin Surjana
31/03/2021
INDONESIA
Verified Buyer