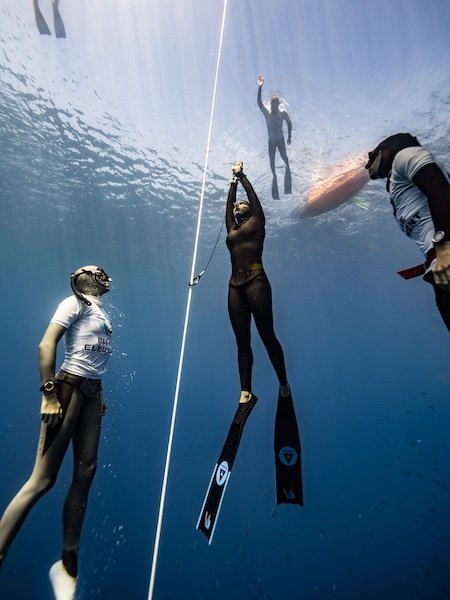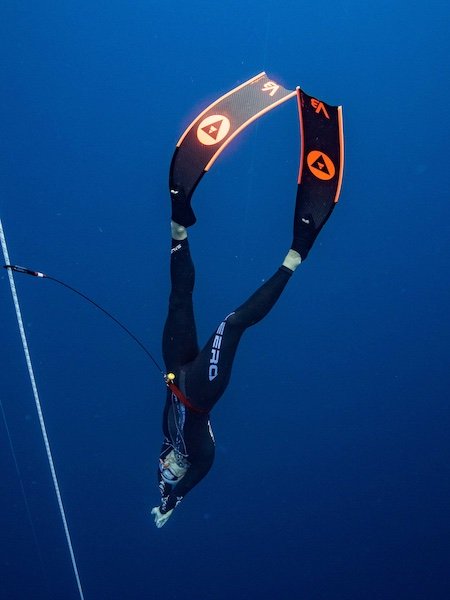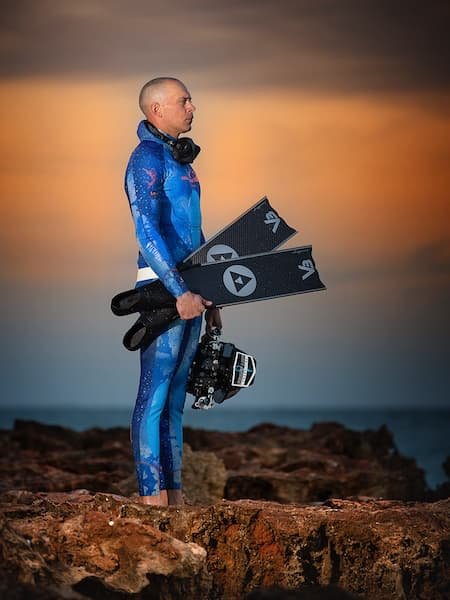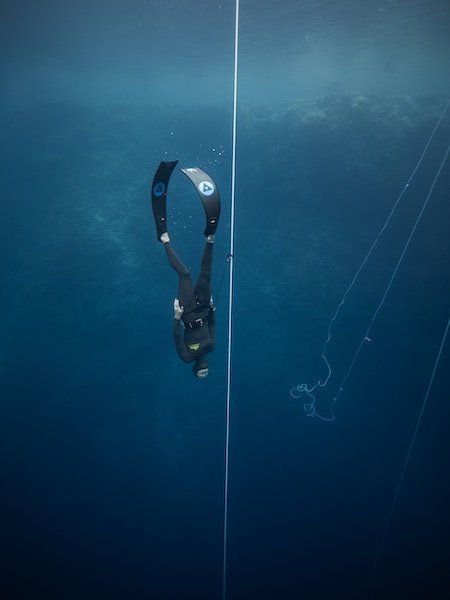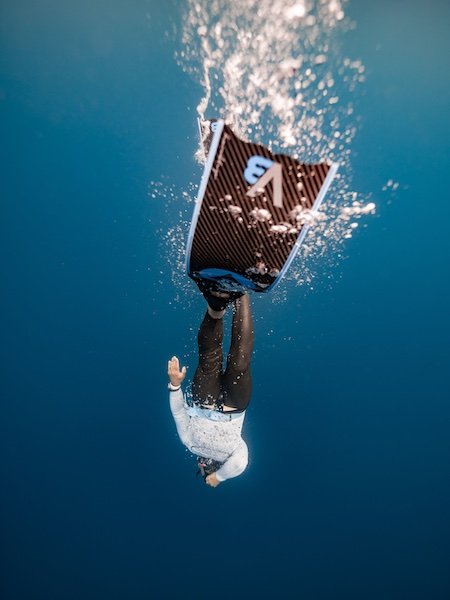 To build the ultimate carbon freediving fins for deep freedivers, we crafted every element with meticulous attention to detail for unequalled performance. That's why we made sure that everything is in its place. Featuring a robust design, state-of-the-art materials and impeccable craftsmanship, the Alchemy V3 have helped some of the sport's deepest men and women push their limits and stand on the podium.
These progressive blades feature a 23 degree angle and fit Pathos & Cetma (S-Wing) footpockets. They feature an extraordinary mirror finish on their front side and matt finish on the back. Their unique serial number tag is embedded into their lamination, ensuring the authenticity of your Alchemy product along with a hologram tamper-proof individually numbered tag on your warranty certificate document.
V3 feature the ultimate carbon layer positioning within each blade. Fifteen (15) layers of premium, EU-made, 100% carbon fiber, selected especially for deep sea applications, are positioned in an exceptional way, in order to offer an unbelievable bending profile, with the ultimate feedback, nerve, and speed. Having the first ever V shaped reinforcement layer that goes beyond the blade's angle, raw power comes straight from the beginning of each and every kick.
V3 are equipped with a groundbreaking pat. pending design, Hardtip™. Built in reverse order, we managed to get the blade's tip harder, and maximised efficiency by correcting the total bending profile, thus ensuring zero dead spots during immersion. While it doesn't affect the blade's overall stiffness level, Hardtip™ kicks in when the fins start oscillating continuously during a diver's vertical movement, ensuring continuous power transition without energy loss.
V3 are manufactured in compliance with the most demanding standards in constant ambient temperature and humidity. 45 tons of total pressure combined with vacuum assistance (VRTM) and 12 hours post curing in temperatures controlled through PLC (Programmable Logic Controller) with a deviation of less than ± 0,1°C.
V3 blades end in a dolphin tail shape (D.Tail). This shape gives the best performance results, based on hydrodynamics studies (Rensselaer Polytechnic Institute / T. Wei) and tests made in C.F.D. software (Computational Fluid Dynamics). The dolphin tail shaped ending provides maximum thrust with the least possible energy consumption.
Our 100% silicone hydrodynamic water rails have been designed in a three-dimensional (3D) CAD environment and are produced in the United Kingdom by a high end silicone production facility. Trials and studies in C.F.D. software showed that Alchemy water rails detain and drive the water on the blade, without losing their shape, even in the toughest conditions. Even in the limit bend of the blade, the water rail retains its shape, drives the water from the beginning of the stroke and provides immediate response to the diver's moves. Compared to rubber, silicone is far superior when it comes to strength and shape maintenance under extreme conditions.
Choosing the correct stiffness & footpockets for your fins can be a cumbersome experience. Here's how to get it right.


Alchemy fins/blades are produced upon ordering. We do not keep them in stock. Lead time may vary from 5 to 25 working days, depending on work load. Normal lead time is 10 working days. Please be sure to contact us in order to know the waiting time before you place your order.
If you purchase blades with footpockets from our online shop, you will receive a fully assembled pair of fins, ready to use. However, if you only order blades and plan to attach them to footpockets yourself, please keep the following points in mind:
We only use glue to attach the blades to the footpockets. Please contact us for guidance on how to do it the right way.
Avoid drilling the blades as it will void the 5-year warranty.
Let us know the type of footpockets you plan to use as longer or shorter water rails may be necessary.
Ensure that the end of the footpockets' tendons aligns with the length of the already installed water rails. If footpockets without side tendons or shortened purposely are used, the water rails must be extended accordingly. The side edges of the blades should never be left exposed.
Please reach out to us if you have any further questions or concerns.
Manufacturing process: VRTM
Carbon fiber layers: 15 (fifteen)
Carbon fiber reinforcement axis: 14 (fourteen)
Carbon fiber content: ≥72%
Blade length before the angle: 120 mm
Blade length after the angle: 630 mm
Blade's total length: 750 mm
Blade's total width: 195 mm
Blade's angle: 23°
Angle type: Corner
Warranty period: 5 (five) years from the day of manufacturing
Max. retraction speed: 22,863 m/sec *
Oscillation step (feedback time): 0,0708 sec *
* Measures taken in lab conditions @ 25°C temperature, 55% relative humidity, 1013hPa pressure
Throughout the years, some of the world's deepest freedivers have used
Alchemy fins to set countless World and National records.
Here's what they had to say about us.
Lazaro del Toro
25/11/2020
UNITED STATES
I never thought a piece of gear would change my dives so drastically, but it did. The alchemy fins even when compared to other carbon fins are just superior, the finish and comfort it is just incredible. I do freediving and spearfishing, and for both it has fit the task. I am 205 lbs and with a medium stiffness I've found the proper balance. Definetely I'll be a costumer for years to come !
Verified Buyer
Samantha Kildegaard
25/11/2020
TURKS AND CAICOS
Top quality fins with top notch performance and ultra comfortable footpockets.
Verified Buyer
POLYNESIA (FRENCH)
Really good fins. The best for spearfishing competitions!
Verified Buyer
Cesar Rodriguez
26/11/2020
UNITED STATES
Fin has been absolutly great ... compared to just about every fin in the market .
Verified Buyer
TAIWAN
Everything is good ,but I got first one is soft, not really fit me! Next time i will buy medium/soft!
Verified Buyer
TAIWAN
It's my first pair of fins and I adore it! Highly recommended with good quality and light weight. Best partner in your diving trip.
Verified Buyer
Miguel Azevedo
27/11/2020
SPAIN
When I got my fins (2017) they were alchemy's top of the line. I have been using them for both pure freediving(cwtb and safety) and spearfishing, sometimes on rough seas and harsh environments and they still perform as top of the line fins! These are definitely worth the investment, durable, reliable, the best fins I ever tried. Although I am curious about the v3-30.
Verified Buyer
When we are born, we are free.
We are one with the world around us.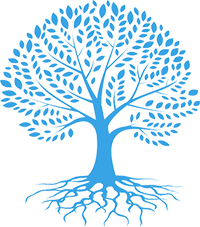 Reforest the World
We'll plant a tree for every product we sell via our eshop. A real tree, in a real planting project, in Madagascar.
SEE OUR FOREST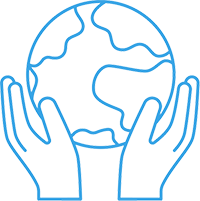 Sustainability
Do you want to learn more about our commitment to setting the highest standards of sustainability in freediving?
OUR WEBSITE IS CO2 NEUTRAL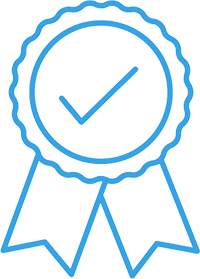 Our products are made with the highest quality materials
and craftsmanship. Alchemy fins purchased from an
authorized retailer are fully warranted against defects in
materials and workmanship for 5 years.
See terms & conditions.